Strength Training Plan for Marathoners
Regular price

Sale price

$27.00
Power through to the marathon finish line feeling strong and injury-free with our Strength Training Plan for Marathoners.✨
Build a body that's strong enough to handle the challenge!
This Strength Training Plan for Marathoners will give you a set of strength workouts that you can keep in your back pocket for those cross training days, or add-on strength workout days after a run, or for when you need a good muscle-building burn! 
Marathon success is all about building endurance and that is also the basis of a solid marathon strength training plan. Therefore with this plan, I prescribe strength training workouts for marathoners based off of endurance strength training techniques. 
This means that by including these strength workouts in your routine you will be building muscle strength that will allow you to keep moving strongly, mile after mile, without tiring because you will have challenged and trained your muscles for endurance by building the muscle fibers types that allow you keep going and giving your all for long periods of time.
This is not for Olympic weight lifters. This is not for body builders. This is for marathon runners who want to focus on building endurance muscles! 🎇
This Strength Training Plan for Marathoners & Half Marathoners is a pdf printable package of 11 at-home, no equipment necessary workouts that build strong, injury-proof, endurance muscles. 
WITH THIS STRENGTH TRAINING PLAN FOR MARATHONERS YOU WILL …
✅ Avoid injury and have the ability and muscle strength to sustain all of the miles of marathon or half marathon training. 
✅ Gain a physical and mental advantage over others you might be competing against (especially if you are competing against yourself and your past running self!) 
✅Feel absolutely amazing during your long runs because you have focused on building muscles that don't fatigue easily. 
✅ See results quickly and especially in how you look and feel! Since these workouts are designed using specific endurance strength training techniques that are necessary (but often neglected!) for marathon runners they will quickly and easily have a positive impact on your body and training! 
This Strength Training Plan for Runners is fully compatible with any marathon or half marathon training schedule. 
You Will Receive
Share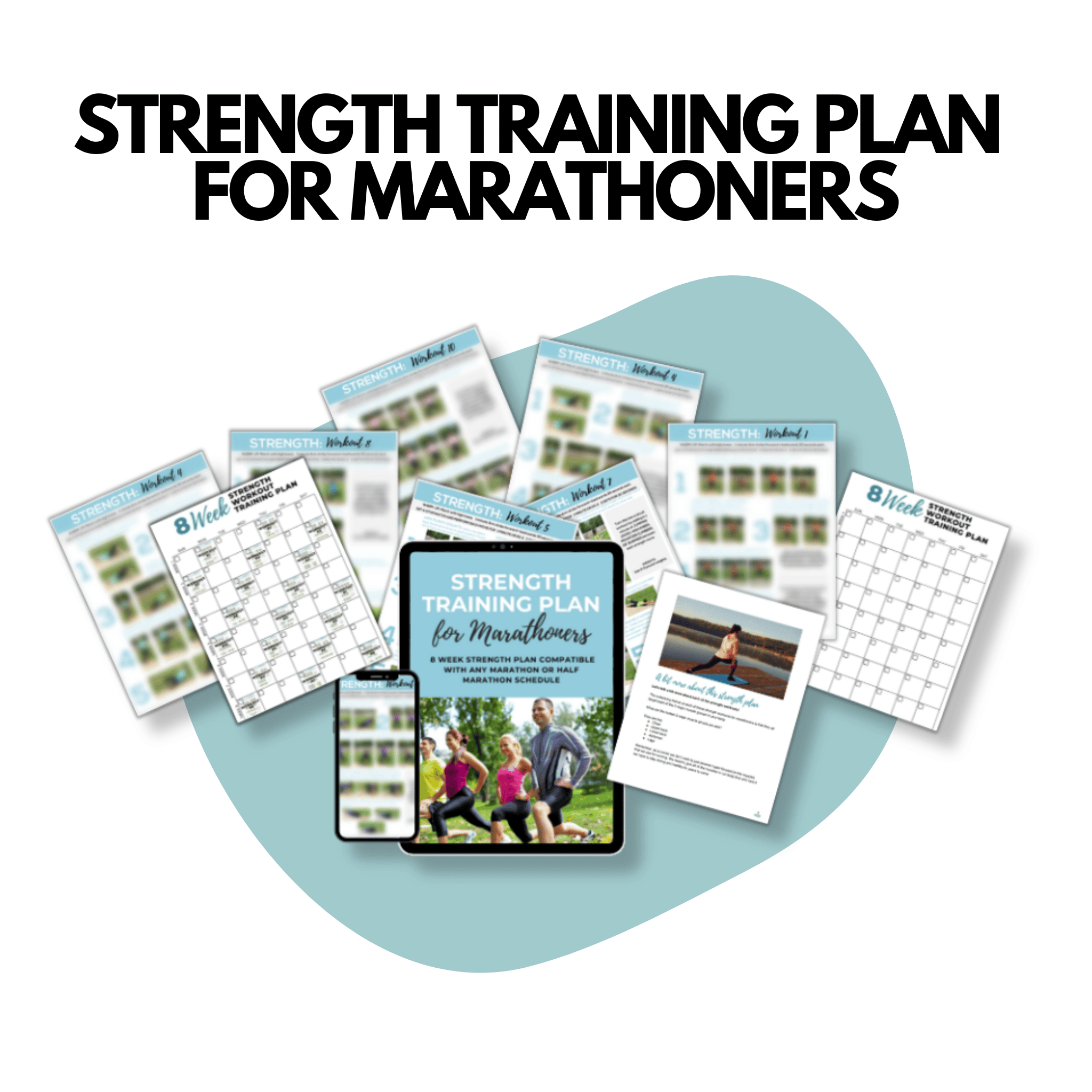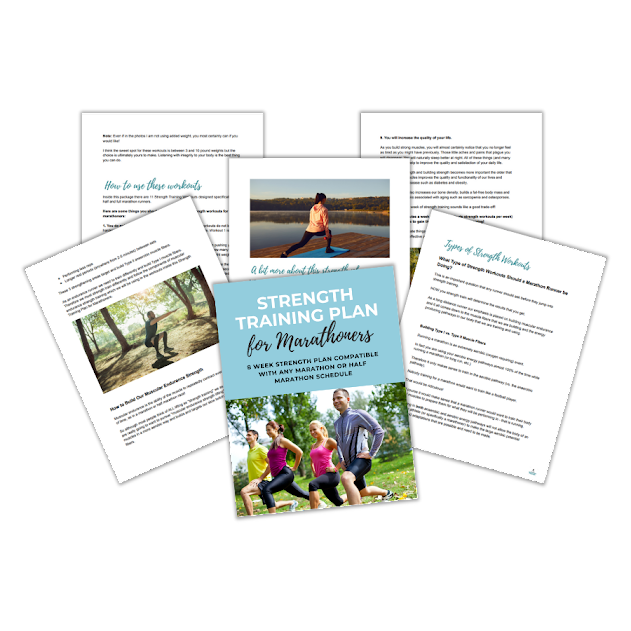 Love All About Marathon Training
Molly, you and your company are amazing! So informative, helpful, and inspiring! I appreciate all of the incredible support you provide for all of us trying new things as we adventure into new areas of physical health and wellness!!
Strength Training Plan for Marathoners