Run Your First Marathon Training Program
Regular price

Sale price

$79.00
It's time to take action on the life-changing power of running your very first marathon! 
For one moment, picture yourself crossing that marathon finish line. What is that going to be like? Who is going to be there? How are you going to feel? Is that feeling worth it? 
While I can't tell you exactly what your own marathon finish line will be like I can tell you one thing. The sense of pride, self esteem and achievement that you will have is something that you will carry with you for the rest of your life. No one will ever be able to take that away from you. 
That is why running a marathon has such an impact on the life of an individual. They really do become an even better version of themselves in so many big and little ways. 
You only get one chance on race day to run a great race. Running a great race is determined by all the training that you have put in to get you to the starting line. 
The Run Your First Marathon Training Program was designed to bring simplified training plans and a simplified approach to marathon training so that you can run your very first marathon while still having a life!
My marathon motto for first time marathoners is: KEEP IT SIMPLE. 
It's too easy to get caught up in fancy running workouts, high mileage weeks and all the different training techniques when truly the best approach for a first time marathon runner is, "Slow and steady wins the race!". 
After coaching thousands of first time marathon runners, I have found that simplicity and consistency win every time. 
WITH THE RUN YOUR FIRST MARATHON YOU WILL …

✅ Gain a high level of self esteem, knowing that you can do anything that you put your mind to.
✅ Be a healthy role model for your children, grandchildren, spouse, partner, and friends and encourage them to take care of their health and wellness just by setting an example. 
✅ Experience more joy in your life and relieve daily stress and tension just by going on your scheduled runs and choosing to not let life and the worries it brings to get the better of you! (Warning! You might become addicted to those natural post-run endorphins that are flooding your body!)
✅ Have the satisfaction in knowing that you are part of the half a percentage (0.05%) of the global population who has ever run a marathon!
✅ Get to be a part of the fun race-day atmosphere, not just on the sidelines but actually inside the race with other marathoners who have set out to achieve a similar goal and that you will come to count on in a way you didn't know you needed.
✅ Create a life-experience that no one and nothing can ever take away from you! You did it and you will have this first marathon with you forever!
For more details on the Run Your First Marathon Training Plan see this page. 
You Will Receive
Share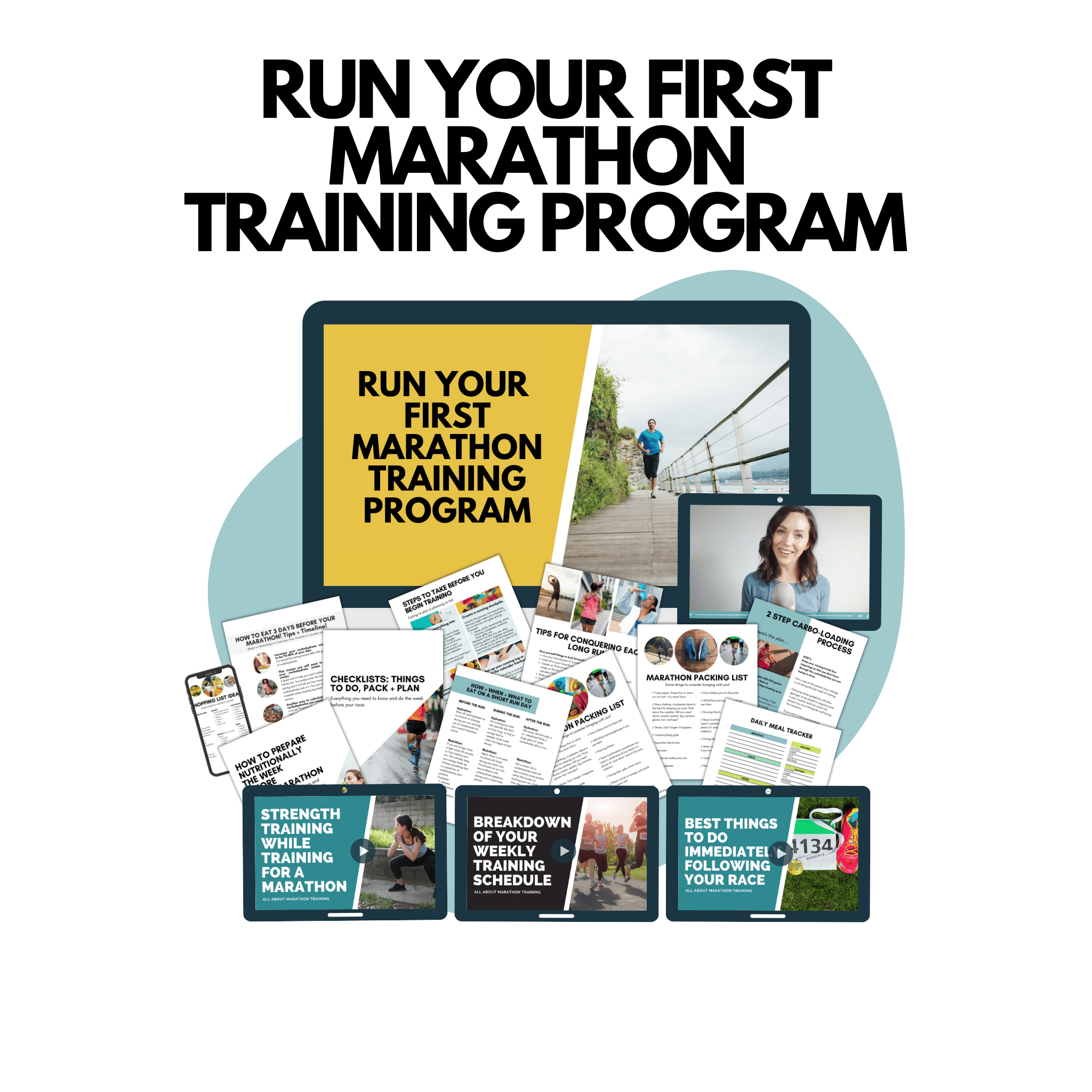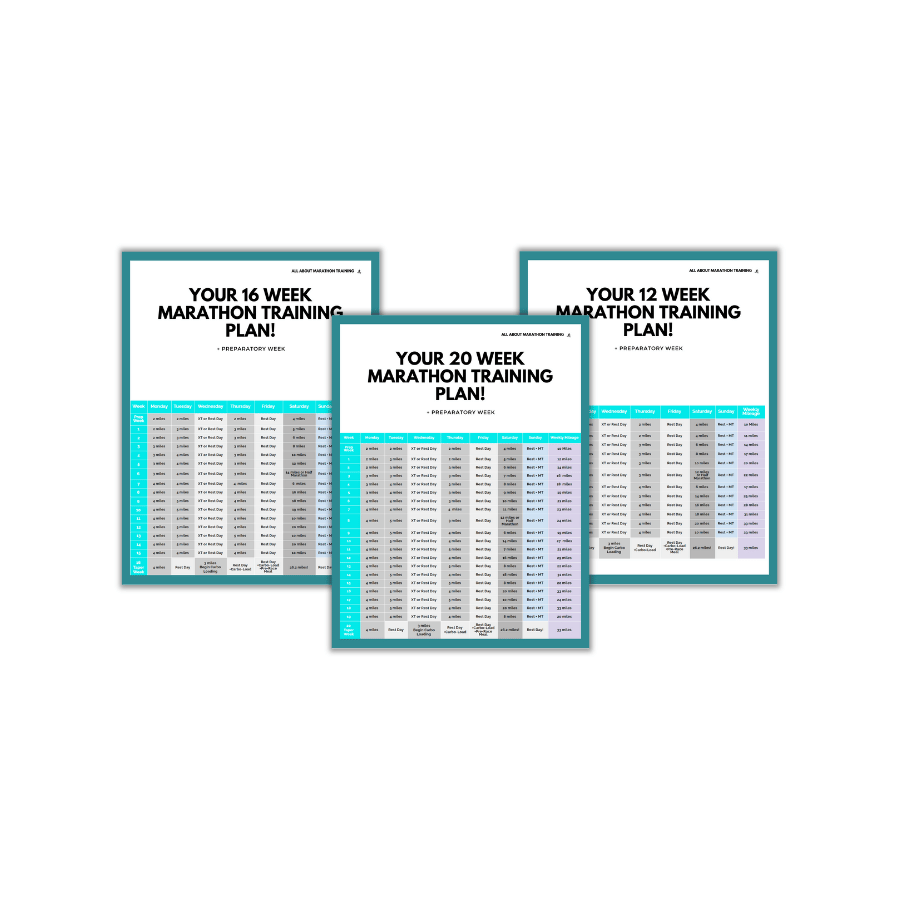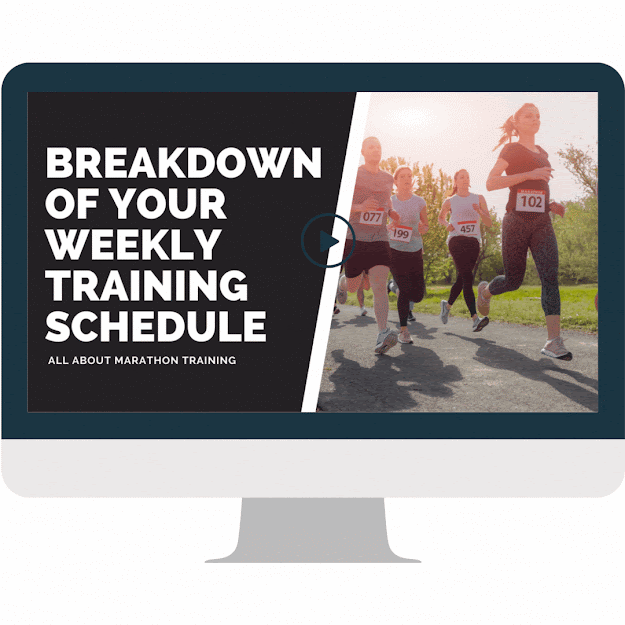 Exactly what I was looking for!
I just wanted to thank you for the program!!! It was exactly what I was looking for! You are awesome!
I enjoyed every mile!
I want to let you know that the marathon was a-mazing! Thanks to your amazing training plan I finished in 04:50:11, I'm so proud!! I didn't get any blisters and all the soreness was gone by Tuesday. I enjoyed every mile and I even managed to do a mini sprint at the end! I think the build-up in the plan you designed was perfect!
It is truly a comprehensive plan!
I love the fact that there are both digital and print versions available, and that it integrates nutritional training as well as information about hydration, rest, race-day prep, clothing, and so much more. It is truly a comprehensive plan, and a fresh new addition to the marathon training information on the web! Thanks so much for such a unique contribution to the running world!
This course was one of the main reasons I saw success!
I am happy to report that I just finished my first live marathon, feeling so strong, & shaved 28 minutes off of that original time. I truly believe that the information I learned in this course & applied to my strategy was one of the main reasons for the success I had today!